Whatever vehicle you drive, driving in the dark can be dangerous. Whether it's late at night or first thing in the morning, no matter how well you might think you know a particular road, junction or dual carriageway; at this time of year it will now pose a completely new set of challenges.
So, as the clocks go back and the daylight fades, at Patons we want to help keep you and your taxi safely on the road with our top five tips: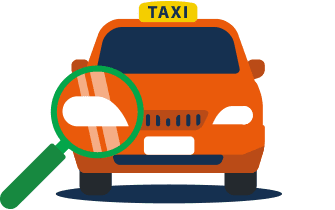 Check your lights
It's illegal to drive at night without functioning front and rear lights, so carrying out regular checks to ensure they're all in full working order is essential.
When it comes to using your lights, always turn dipped headlights on about an hour before sunset and keep them on an hour after sunrise to make sure you're always clearly visible to other road users.
You should only use your full beam on unlit country roads to help you see the road layout more clearly. If you encounter an on-coming vehicle, dip your headlights straight away so that you don't dazzle them.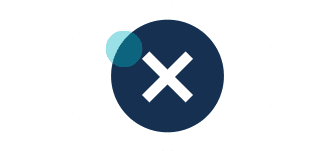 Beware of night blindness
Looking directly at the headlights of oncoming vehicles can cause a temporary impairment of your vision, or night blindness.
Sticking to well-lit roads is always advised. To keep track of your position in the road, drivers should always look to the left-hand side and follow the white line markings if there are any.
If the glare from other traffic is so bad that you can't see anything, slow down but avoid stopping abruptly so the cars travelling behind you don't run into the back of you.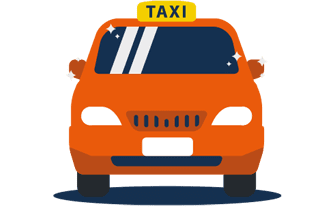 Keep windows and mirrors clean
It's important to keep your windows and mirrors clear from streaks and dirt as fog and a build-up of condensation are a common problem.
Use a good-quality windscreen washer fluid to keep windows clean on the outside and a spray glass cleaner on the inside.
Don't forget, due to the Coronavirus outbreak, your air conditioning should be turned off and windows kept open whatever the weather. To find out more about safer taxi travel, read our further advice.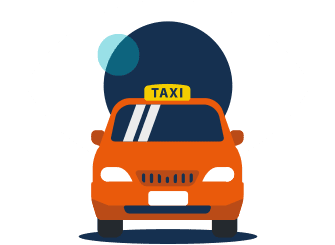 Watch out for others
After dark it is essential to take extra care when driving in built-up areas, around schools or on stretches of unlit roads so you have time to react if someone or something steps out in front of you.
Cyclists and runners can also be difficult to spot, especially if they're not wearing reflective clothing, helmets or other safety equipment.
Keep your speed down, allow extra space between you and the car in front and always be ready to react to the situation ahead.
Don't drive when tired
Make sure you are well rested as once darkness sets in your body and brain are naturally programmed to slow down.
It is estimated that about 20% of all serious road accidents in the UK are due to drivers falling asleep behind the wheel so take regular breaks.
Every two hours get out of the car and take 15-minutes out to have a strong coffee or caffeinated drink, a good stretch and some fresh air.
Stay safe and plan ahead with Patons.
If you have any further questions about taxi insurance from Patons, feel free to get in touch with our team, or fill out our new quote form today.
All information is correct at time of publication. Information provided within this article may have changed over time. No responsibility for its accuracy or correctness is assumed by John Patons Insurance Services or any of its employees.